Polaris Hot Sauce
... the punishment due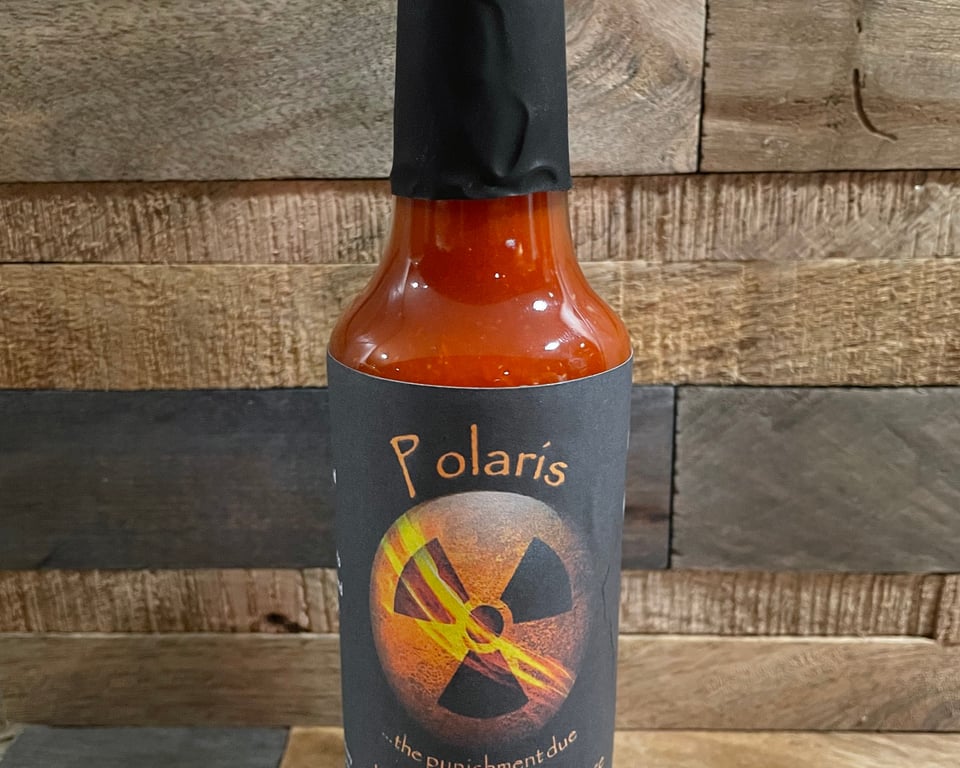 It ain't just about the heat...
Hand-crafted, small batch hot sauce
Polaris Hot Sauce is a small, family owned business located in Roswell, GA. My hot sauce is produced in small batches to ensure the quality and integrity of each and every bottle. I personally make each batch in a certified commercial kitchen, fill every bottle following all food safety protocols, print the labels and personally ship each box. My sauce is accredited through the University of Georgia Food Services Division and the Georgia Department of Agriculture.